Born in Reading, Patrick was schooled in the area before completing degrees in Mathematics at King's and Clare Colleges, University of Cambridge. He was a Choral Scholar and had the opportunity to tour internationally - including performances in USA, Japan, throughout Europe and at the Proms - working with conductors of international repute. Following his graduation, Patrick completed a Post Graduate Diploma in singing at the prestigious Guildhall School of Music and Drama and since then has been singing professionally. Patrick has also worked on a number of operatic educational projects - including several with Scottish Opera working with people of all ages and backgrounds in the process - and has experience of teaching at university level. He now runs a thriving and successful teaching practice from his home in Emmer Green where he has pupils of all ages and abilities and also teaches for Berkshire Maestros and at a school in Oxfordshire.
As a teacher, Patrick focuses on the individual needs of the student and subsequently tailors a programme specific to the pupil's requirements both in terms of repertoire and vocal development. The compass and pace of each lesson is dependent on ability so that one is able to progress at the appropriate rate; each genre of singing requires a slightly different approach but the basic technique is built on the same healthy foundations. Patrick maintains that learning should always be fun and does his best to make lessons as enjoyable as they are informative which should maximise their progress in a rewarding but difficult art. This particularly applies to teaching children but is as crucial with adults where practice time can be limited.
Particular attention is paid to:
Posture and alignment of the body
Breathing
Emotional engagement with the text and music including the psychology of singing
Musicality and phrasing
Healthy vocal technique in the bel canto tradition (when singing classically)
Many of the exercises given are common to a group of pupils but often Patrick will design exercises specifically for the pupil to overcome a particular technical difficulty. With careful practice he is able to unlock and free the individual's voice resulting in greater control, resonance and volume which is often thrilling for the singer. He firmly believes that anyone can be taught to sing well provided they are willing to engage in the process and work on the their voice development.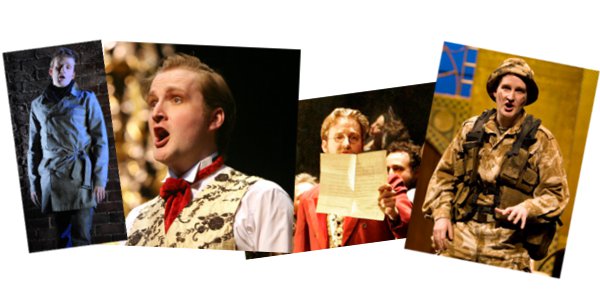 Patrick is also able to offer help with foreign texts, repertoire choices and to accompany lessons at the piano, and to help with musical theatre, choral singing including preparation for choral awards and 'pop' technique. Former and current pupils have had much success with ABRSM, Trinity and LCM singing examinations and have gone on to study at the UK's Conservatories and Universities.
Patrick has a full up-to-date DBS check and has also had Child Protection training.
Please contact Patrick on the email address at the bottom of the page should you wish to enquire about singing lessons.